Mecha-Hopzilla: 2013-2014
This month let's look at a recent craft can, a Mecha-Hopzilla from New Orleans Lager & Ale Brewing Company (NOLA). I picked this can to feature this month for two reasons.
1. It had to be renamed after a copyright infringement suit filed by Toho Co Ltd, the Japanese company which owns the rights to the Godzilla franchise.
2. It's a nice recent example of the common usage of "zilla" in American popular culture.
Mecha-Hopzilla vs. Toho
The suit against NOLA was filed in September 2013.
On the left is NOLA's version. yeah, it looks a lot like the movie version shown at right.
According to a statement by NOLA Brewing (quoted on NOLA-Eater.Com)
"We are pleased that the parties were able to find some mutually agreeable middle ground, because it does not exist in most suits of this nature. For the time being NOLA Brewing will continue to use the name and imagery that was at issue on its beer cans and tap handles, but will transition to modified versions of the marks over the next several months. The existing imagery will have some modifications, but NOLA Brewing will continue to use a lizard-like creature. Also, the name will be shortened to 'Mecha,' which is what most people call it anyway."
And here is the new can...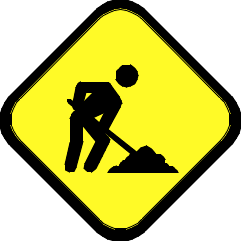 Zilla!
The suffix"zilla"
Sources
New Orleans Lager & Ale Brewing Company (NOLA)
"Godzilla Beats Nola Brewing" (accessed 3/1/15 On Nola-eater.com.)
Tsutsui, William M. Godzilla on My Mind: Fifty Years of the King of Monsters. (2004)